kay redfield jamison, a psychologist who suffered w/bipolar disorder said in a bigthink interview video I watched that bipolar disorder might perhaps be described as a muse.
people with bipolar disorder historically, I would guess, sloped at times into the peaks and troughs of emotional experiences, at which time, I'd believe, some of them with prior education found themselves producing poetry which would have at least attempt med to capture, through literary expressions, the very heights of human exaltation or the most inexplorable depths of human sadness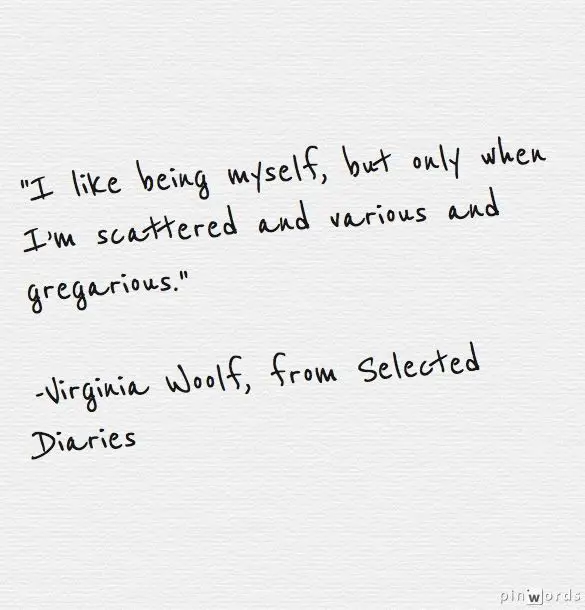 virginia woolf was a poet. She died by suicide unfortunately, she put rocks in her pockets and walked into a lake, prior to that she produced beautiful poetry…she experienced bouts of depression, she was known for her employment of the stream of consciousness
i have never read any of her poetry, unfortunately for me, I'm neither keen on learning new things, nor at times able to have emotional experiences like normal healthy people do. That is my life and I accept it.
my symptoms make it so I can't read and understand and really feel anything, I don't mean to express that bitterly, or to be negativistic

so this is a poem which is clearly about hypomania…and I find it amazing to think that there were persons who suffered with psychotic disorders like schizophrenia and bipolar long before modern medicine, who were able to describe in words, the way symptoms of these disorders feel, as there may not have been common precise words at that time to describe what they felt was going on
so, to be able to read her poetry and the poetry of schizophrenics or other people with mental illness…that's a tool
but the literary approach can, I'd imagine, be valuable to those of us who feel we might gain a better understanding of our disease from that form of expression
i feel at times that I am alone in my MI struggle…I'm sure reading poetry like this…it helps
any Virginia Woolf fans here?