Having some coffee, soon I'll have my morning walk, it is cloudy, but later today it is supposed to be sunny with temperatures close to 5-6 C.
Waves of smiles to you my pal



Smiles to you too, Csummers.
Had my morning walk, took few pics of my neighborhood, it is the 1960's style architecture, the Soviet era, a nice neighborhood to walk around.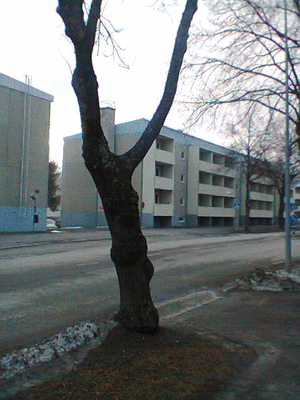 a smile to you than!





Someones friendly smile can cheer me up for an hour
Or longer. I still remember a smile I got from an ambulance driver girl when I was in hospital.
I make a real effort to smile at people, and when someone returns my smile or beats me to it and smiles first, it's such a boost! Such a simple thing and it makes such a difference