My workshop is a mess, will be cleaning it all up for the next 4 days
Did a couple hours in my shop, heading to work now
Back to work on my project, knock twice on my monitor if you need me !!!
Damn pounding on my Monitor
Gus does that! He's an ipad addict.
Ahaha! That kitten looks like it's doing a ninja kick!
You haven't lived until you've seen Gus parkour! Our dog Roo is in love with him, it's like she thinks she's watching Cirque du Soleil.
Le Chat du Soleil


@Mountainman now that we've derailed your thread, we'd like a status update on your workshop cleaning project.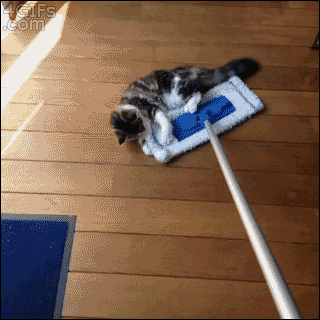 about 15 buckets of stuff processed, sell it all in the morning
Buckets hauled in and sold now have to clean

had to use a shop vac and vacuum on my knees but it is done woohoo
Good luck! My room is in desperate need of a clean up…sigh…perhaps once I get through finals I'll tackle it…right now I'm in full study mode

Other than regular work that passes through my shop, it's complete, on to paper work now