I'm so glad you're back, Jimbob!

It's good to see you back @anon35166066!

happy dance

Hooray! I'll go give you member status now, too!
I bumped your trust level back to member.

Welcome back, the forum was staggering without you.

Welcome back mate - know we havent spoken much - but i always read your posts. x
Jimbob, you are "as real as" my neighbor. Welcome back!
I'm so happy you're back @anon35166066. This really made my day!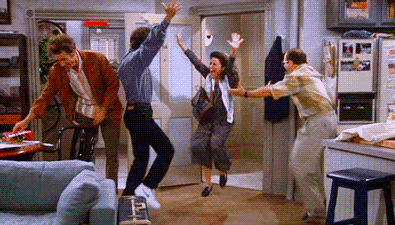 Thanks @Noise! I wish you a sound sleep tonight. Maybe no dairy before bed?
Thank you @anon35166066

I think I'll wait a while after I eat tonight so hopefully I can rest
Noise is that you? I was looking everywhere for you. You changed your profile pic. Looks nice.

Hi!! Yeah I was suspended for a little while but I'm back now!! I'm glad you like my profile pic