My aunt makes fancy quilted bags specifically for microwaving potatoes and ears of corn.
This brings back memories of the potato father
I like those little potatoes that you can microwave too in about 7 min. So good with salt and ketchup
that sounds cool. i haven't got tuna in a while, as i don't have a way to open cans. i've not gotten potatoes either, as i thought they required cooking. but wow! they can be popped right in the microwave! i might get some potatoes, tomorrow.
What about Heinz baked beans?
my mum made me dinner tonight lol, she made chicken/haggis neeps and tatties with a whisky sauce lol was ok haha but after it she made custard and what was supposed to be sticky toffee pudding but she made the pudding herself and it wasnt that good so i told her she needs to do better lol, haha,
this thread's making me hungry!
I'm hungry again

Thx, i didn't know you could microwave potatoes, i will try that since i'm too lazy to bake them. I didnt know u could microwave corn either, i just ate it raw
The potato father brings us our daily spuds to be consumed and guide us to glory.
I have been frying my potatoes and eating them crispy with ketchup…fried foods are bad for ya but I am an okie and can't part with my fried potatoes.
I was nuking a potato for a while. I put butter on it. I would have pan fried my potatoes, but my stove only has one burner that works, and it works only on high, and I found out that it is impossible to fry potatoes while you turn the stove off and on to keep from burning them. I think that potatoes have a few vitamins, in spite of the fact that they're starchy.
When I microwave a large potato, I stick it with a fork first so that the steam can escape while cooking. Otherwise, it might explode.
J.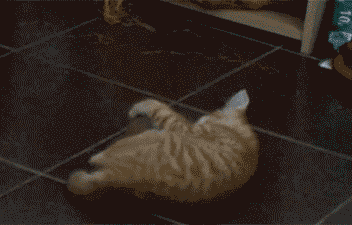 I'm going to have to get my cats a bag of potatoes.
my cat loves to play with vegetables and fruits I started hiding my lemons and kiwis in the cabinet to avoid him dumping them on the floor and basically playing like the cat in @Moonbeam 's post of a cat playing with the potato!
He also went through my bag of groceries I left on a chair, dumped the zucchinis on the floor, batted them out of their plastic bag, and played with them for like days. I was just like, ok, cat you can have the zucchinis, it's not like I was going to eat them for nourishment or anything…lol
Was the potato completely softened and how long did you leave it in the microwave?
Yeah was softened. I did it for 5 minutes on one side and 2 and a half minutes on the other.