48 minutes. well at least you're giving me an option
I remember that show but I don't think I watched it much. I was too busy watching Get Smart and Laugh-In.
I was too busy watching Disney.
I do remember that show.
Well, I wasn't bored and have stuff to do, work to do, speeches to prepare, but alas curiosity got the best of me and now here I am, 3 minutes in. What a cliff hanger you wrote for a title, it really drew me in, like what luxury could THAT be? Maybe it's a bit of old psychiatry from 1967, but no, it looks like the real life version of that satire by the simpsons…let me find the video:

fyi, this video was hard to find. I couldn't find it on youtube so i had to link straight from the simpsons.
eeeek it won't let me embed!
EDIT, okay found this gif, it's the closest thing i could find to the full episode: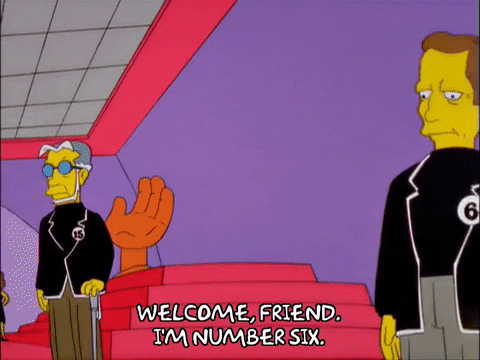 It's like 1984 or the island of dr Moreau.
I felt all creeped out like that my first day of daycare, and when I got my first apartment. Entering new societies always makes you paranoid.
The truman show with Jim Carrey is probably a more accurate account of the way people are secretly manipulated, if it even happens.
edit: I had nightmares about people getting nailed into boxes then floating down rivers, thats a weird coincidence. creepy.
The music and movement reminds me of James Bond and the 007 days.
That's a lot of very blue eye shadow…
Love the 60s styles.