Here's a new puzzle from Japan, where the world's best pencil-and-paper logic puzzles come from. In Snake Place the challenge is to draw 'snakes' on the grid. Each snake connects the digits in the range (marked top left), from 1 to the highest number, with consecutive numbers joining vertically or horizontally to adjacent circles. (Never diagonally). Snakes cannot cross black circles. Here's a simple grid, and the solution.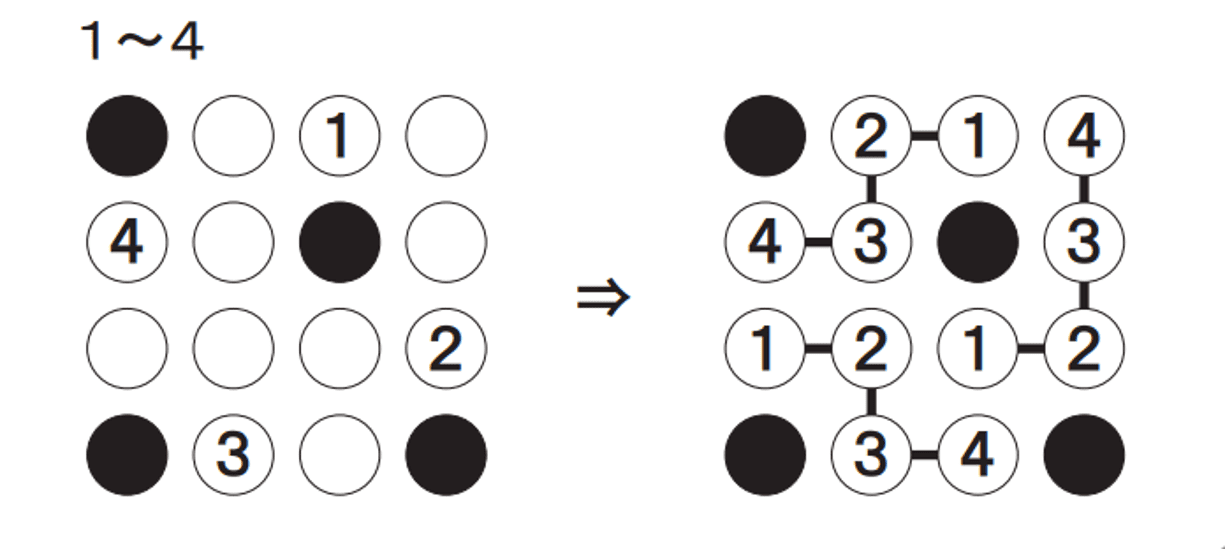 The range is 1 to 4 so each snake contains the digits 1-2-3-4, with each digit appearing only once in each snake and the digits always in numerical order.
Here's a tip on how to solve the example above. Look at the 1 on the top row. Either there is a 2 to its left, or to its right, since numbers in snakes must be consecutive. But if the 2 is to its right there is not enough space in the grid to join a 3 and a 4 to the snake. (The snake will be blocked by the black circle in the third column and the 2 in the final column.) So the 2 must be to the left of the 1 on the top row. And so on.